Collections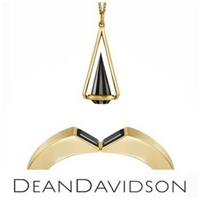 Dean Davidson
Dean Davidson's internationally acclaimed designs incorporate 22kt gold, rhodium, brass and sterling silver, and the highest-quality semiprecious gemstones sourced in India. The brushed finish seen on each piece is part of the Dean Davidson signature that bestows a timeless, luxurious quality to his jewelry.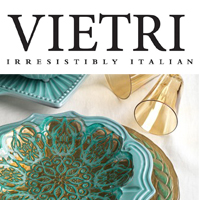 Vietri
VIETRI exclusively imports the most beautiful handcrafted Italian products for tables, homes and gardens in the world! Master artisans, inspired by Italian art and fashion, produce timeless designs that inspire casual yet elegant living.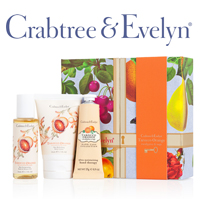 Crabtree & Evelyn
The Crabtree & Evelyn award-winning luxury product range comprises exquisite fragrances, bath and shower gels, soaps, home spa products, body lotions, hand creams and home fragrance.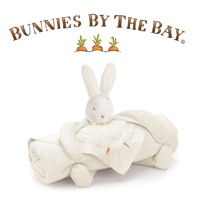 Bunnies By The Bay
Bunnies By The Bay creates unique baby gifts, adorable baby clothes, snuggly baby blankets, cozy security blankets, and delightful one of a kind gifts for precious wee ones.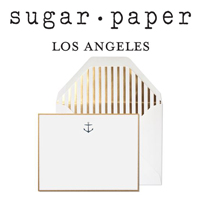 Sugar Paper
Founded in 2003, Sugar Paper marries the elegance of exquisite social stationery with the simplicity and nostalgia of letterpress printing. The brand has become renowned for its design aesthetic, unparalleled taste and perfectionism.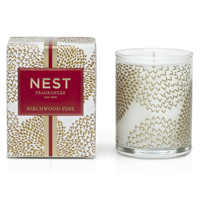 Nest Fragrances
Nest Fragrances is a leading lifestyle fragrance brand offering a variety of exceptional personal care, home fragrance and fine fragrance collections specifically designed to enhance one's everyday living and entertaining experience.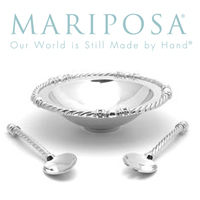 Mariposa
Mariposa offers casual, elegant tableware, stainless serveware and flatware, glassware and stemware, and dinnerware styled with Italian, Mexican, French influence.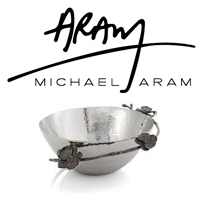 Michael Aram
Bridging the gap between the artist and artisan is a hallmark of Michael Aram's work. Whether in his "signature" collection, or in his more contemporary 'studio' line, each piece is entirely handmade with no two examples ever exactly the same. The handmade quality of the work allows it to shift beautifully between the realm of fine and decorative art.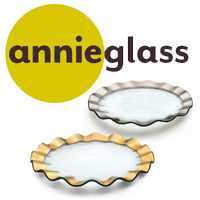 AnnieGlass
Annieglass is a testament to the lasting beauty of American craft. Sustainably handcrafted by skilled artisans in our Watsonville studio on California's central coast, Annieglass captures artist Annie Morhauser's philosophy of wabi-sabi–the Japanese belief in the beauty of imperfection–through an ancient glass "slumping" process innovated by Annie.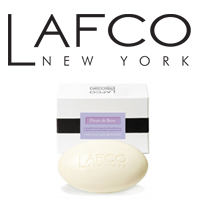 LAFCO
Luxury Articles and Fragrance Company creates the finest historic and luxury bodycare, soaps, personal fragrances. The home collection includes fragrant candles in hand blown vessels, each one the perfect color and scent for every room of the house.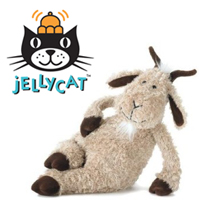 Jelly Cat
Jellycat was established in London in 1999 to create quirky, original and innovative soft toys for all ages. The name Jellycat was dreamt up by a child who loved jellies and cats and giggled at the thought of the two together. Jellycat's wonderfully innovative soft toys are designed with the most luxurious of fabrics.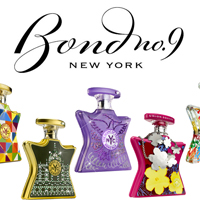 Bond No. 9
BOND NO. 9 is a collection of women's, men's, and unisex eaux de parfum fragrances representing a specific downtown, midtown, or uptown locale or a city-wide sensibility. With new introductions in the coming seasons, Bond No. 9 infuses the island of Manhattan with scents.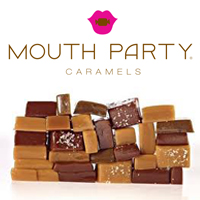 Mouth Party
These hand-crafted gourmet soft caramels live up to their name in every decadent bite. Referred to as "addictive, mouth-watering soft pillows of loveliness" the assortment of flavors is also available in gift sets and sauces.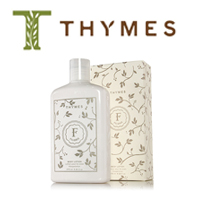 Thymes
The Thymes collection is inspired by the love for art and nature. Today they offer exquisite body care and bath products, scented candles, home fragrances and perfumes, based on the natural ingredients and essential oils.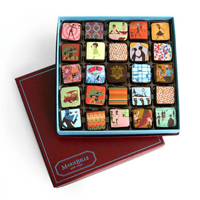 MarieBelle Chocolates
MarieBelle's gourmet chocolates are fine artisan bean-to-bar chocolates made in Brooklyn with the finest quality cacao beans. Hand-made by passionate chocolate artisans, their startling creativity and gift for harmonizing flavors has been the source of continuous innovation in their chocolate making process and techniques.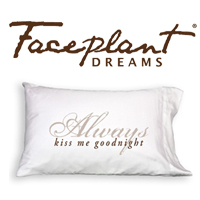 Faceplant Dreams
Faceplant Dreams creates playful and inspiring messages on pillowcases, sleepwear, slippers and a unique medley of giftable essentials. At least 3% of annual profits is donated to charitable organizations focusing on women, children, animals and vets.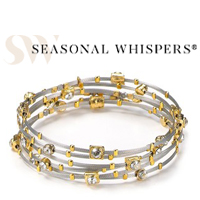 Seasonal Whispers
Elegant or laidback, striking or subtle, Seasonal Whispers jewelry is made to mix and match season after season. Beautifully handset with Swarovski crystals or Czechoslovakian pearls, pieces have the look and feel of treasured gifts.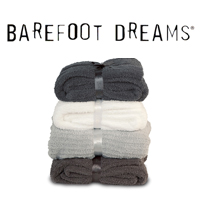 Barefoot Dreams
Barefoot Dreams is the worlds softest and most luxurious hand knitted baby blankets, children's apparel, chic lounge wear for adults and accessories for the home.
Save